HCL 912 C-Pack semi-automatic net packaging machine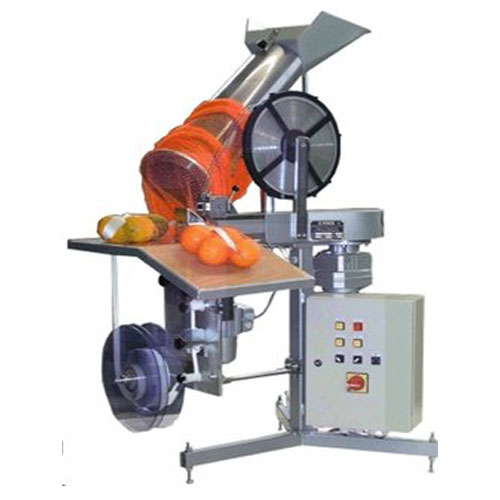 Special Features
Semi-automatic net clipping machine for fruits and vegetables like potatoes, onions, citrus fruit and other solid products in nets
Download Leaflet HCL 912
Optionally available:
Filling device, net tube, labelling unit for printing and attaching labels
- other products on request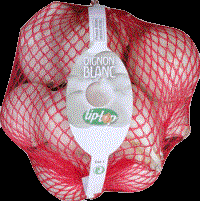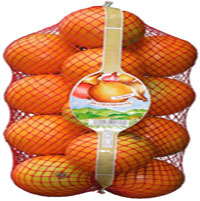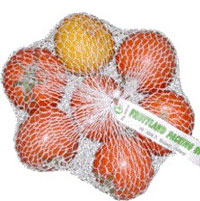 Standard equipment
Base of heavy steel construction.
Extremely sturdy and robust clipping-head, mounted on steel shaft. Moveable parts specially tempered.
Supports for clip material and labelling ribbon.
Plastic coated angularized working table.
Set of electric gear-stop drive motors.
Electronic control system.
Complete electric cabling.
Power supply cable (4.0 metres)
5pol. with plug.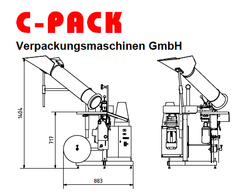 Technical data :
Clipping head: 5 or 6 mm
Clip Specification:
Length per clip: 18 mm/20 mm
Width: 5mm or 6mm
Thickness: appx. 0.3-0.4mm
Electric power:
appx. 0.75 kW, 220/380 V, 3- phase, 50
cps. (other voltage and/or frequency on request)
Height of Working Table: appx. 680 mm
Overall Dimensions: Length: appx. 850 mm Width; appx. 600 mm Height: appx. 1200 mm
Net Weight: appx. 105 kgs