VAC 984
Special Features
"Original-C" automatic clipping machine to close and separate machine-usable nets fully automatically
Download Leaflet VAC 984
Supplementary equipment:
Label dispenser
Thermo-barcode printer
Label transporting units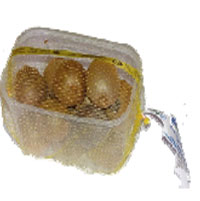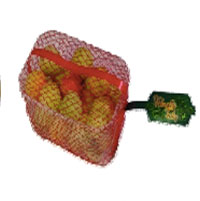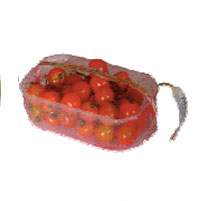 Technical data :
Performance: Max. 40 Packs/min (depending on type of film band and product).
Power supply: 230/400 Volt N/PE, 50 Hz, approx. 1.0 kW (other connections on request).
Compressed air: 6 bar, approx. 9 I/pack.
Machine weight: Approx. 400 kg.
Package weights: 0,5– 1,5 kg (depending on product size).
Outer net tube diameter: 200 mm (other on request)Infeed height: 760-880 mm.
Standard equipment
Microprocessor control with fivelined clear text display .
Memory for 25 programms.
Net charging cone, net tube stand to allow a quick net tube exchange .