VAC 928.1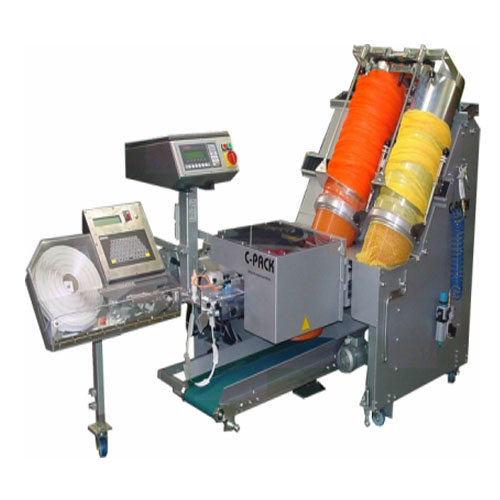 Special Features
"Original-C" automatic clipping machine to close and separate machine-usable nets fully automatically Fully-automatic net packing machine for fruits and vegetables like potatoes, onions, citrus fruit and other solid products in nets
Download Leaflet VAC 928.1
Supplementary equipment:
program storage
label transporting units
units for printing onto and transporting label tapes and/or punched labels
thermo-barcode printers
intermittent discharge conveyor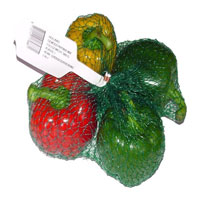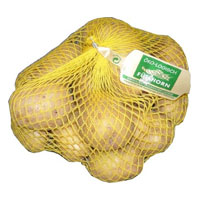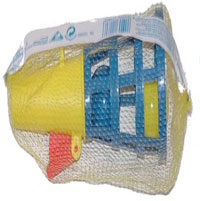 Technical data :
Performance: max. 45 packages/min, depending on product.
Power supply: 230/400 Volt N/PE, 50 Hz, approx. 1.0 kW (other connections on request).
Machine weight: approx. 650 kg.
Package weights: 0.5 – 5,0 kg (depending on size of product).
Length of label tape and punched labels: 120 – 160 mm.
Clipping strip: .
thickness: approx. 0.35 – 0.45 mm .
width : 5.0 mm.
clip length: approx. 20 mm.
Outer net tube diameter: 260 mm (others on request).
Infeed height: 1540 mm.
Standard equipment
pivotable 6 mm clipping head.
automatic net tube change for continuous operation.
net draw-off with net infeed slide and teleskop tube system length of net drawn off infinitely adjustable.
telescop tube for very sticky goods.
microprocessor control with twolined clear text display.
net charging cone, net tube stand to allow a quick net tube exchange.